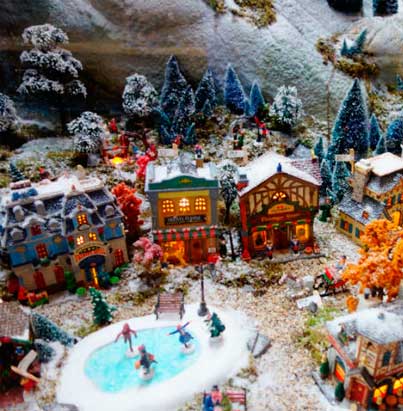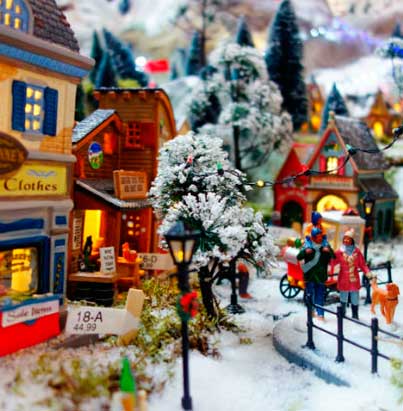 The holiday season is about gathering with friends and family to reflect fondly on memories from years past. It's also a chance to make new memories.  At Lemax, we are honored and privileged to be invited into your home for another year of holiday celebration.
Since 1990, Lemax has been tha name people around the world trust for collectible holiday villages. In many families, adding new pieces to their Lemax Chritsmas village every yearhas become as much of a tradition as opening gifis or decorating the Chritsmas tree.
In this Lemax Online store catalog, you'll find the new Lemax Village Collection an exciting peek into our  brand new collectible items that are sure to be staples in your home for years to come.
Since starting with one Chritsmas collection over thirty years ago, the 2021 collecttion now features seven exciting Chritsmas villages for you collect individually or mix and match.
 Whether you prefer to celebrate Chritsmas of decades past with Caddington Village, Harvest Crossing or Jukebox Junction, you opt for the realism of Vail Village and Plymouth Corners, or you'd rather get lost in the fantasy lands of Sugar n'Spice or Santa's Wonderland there's a themed collection for everyone.
 We've added over 100 new items to this year's collection. Our hope is a that you feel like a kid again as you flip through this catalog.
From our family to yours, we wish you a happy holiday season and a very Merry Christmas!
LEMAX CHRITSMAS VILLAGE
LEMAX CHRISTMAS VILLAGES EUROPE ONLINE STORE
Where to buy Christmas villages?  Lemax Christmas villages and towns.  Christmas decoration mockup shop. Online store.  Lemax Online Store & Shopping.
Lemax was founded in 1990 and has been at the forefront of the rapidly growing hobby of collecting villages and illuminated Christmas models. From a modest selection of picturesque illuminated houses, Lemax collections have expanded to cover a world of houses, figures and accessories. Collectors from all over the world have discovered the fun and satisfaction of decorating their houses with their own Lemax village and villas.
In our Lemax Online Shop you will find the biggest selection of Lemax houses in Europe, charming, landscape, accessories and figurines offers something for everybody, from serious collectors of Lemax houses to occasional decorators on vacations.
We offer a high quality alternative to collectors who have spent years building luxurious village displays, scenes static Lemax and an affordable entry point for new collectors.
Collectors are enthusiastic about the details of each of Lemax's village pieces and figurines Lemax, as well as the value and quality we offer.
Take a "tour" through our Lemax collection that we also distribute from our Christmas stores in Barcelona Xmas Passion and you will be quickly captivated by the charming delights of life in our miniature world.
Illusion is the word that best defines children's faces when they see a picture of Santa Claus, open a present or walk with their grandparents through the streets illuminated with decoration Christmas colors.
Children are able to spread this illusion to all the adults around them. 
 At Christmas, children infect us adults with illusion. Many adults also live these days with illusion, either because of their religious sentiment, their childhood memories or the desire to meet with friends and family on Christmas days.
Christmas is possibly the most emotionally charged time of the year. The emotions generated by Christmas and the turn of the year are varied and often contradictory.
We feel from excitement and joy to sadness and longing. There are many social and family gatherings that can make us both enjoy and reconnect with loved ones.
All these intense emotions take place in a period of time of only two weeks but we know that Lemax Lovers start to design their dreams, long before...  Right?